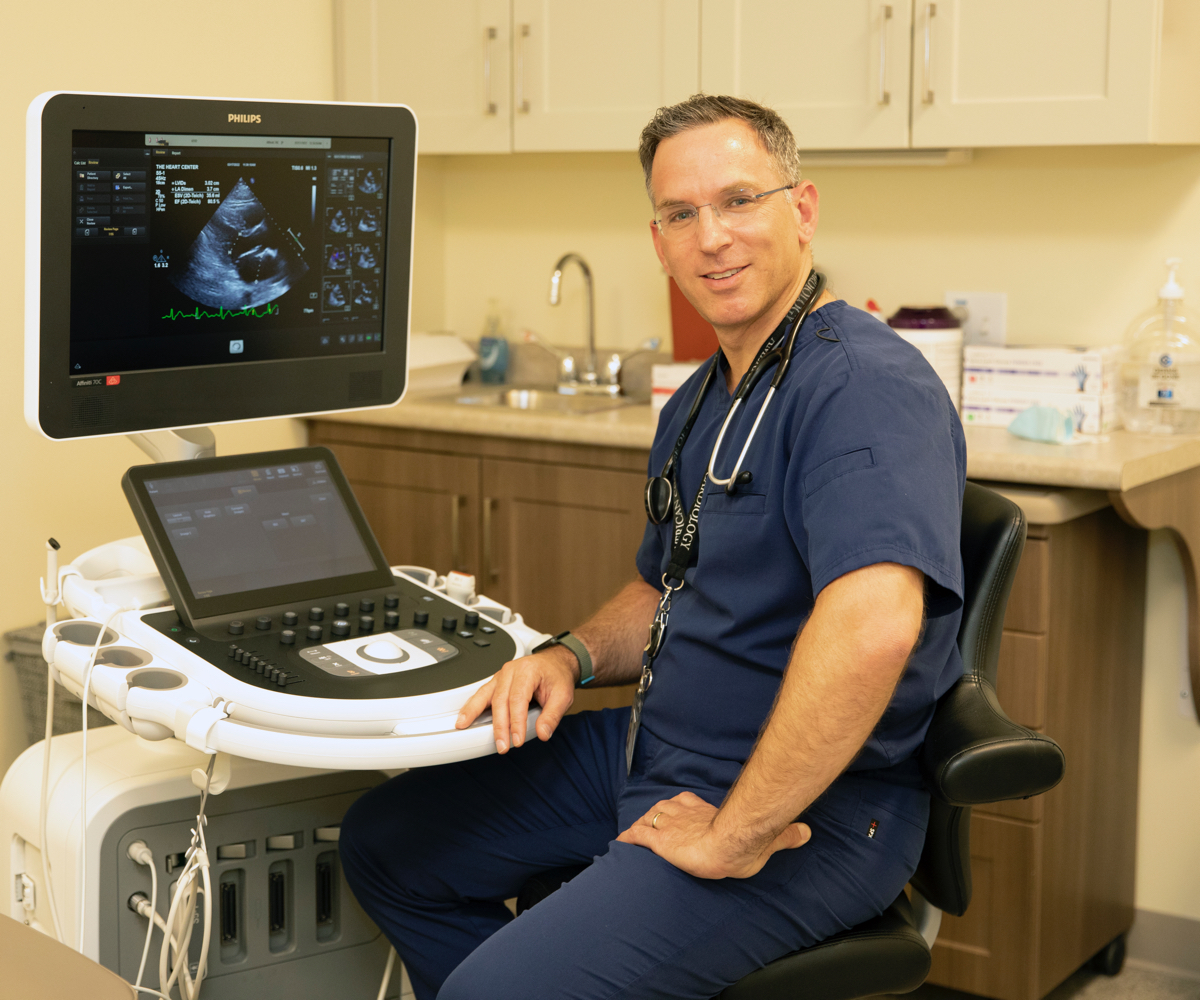 Welcome to The Heart Center. Many of you may know me from my years of cardiology practice and involvement in our community.
I have been practicing in Stamford since 2004. After completing my medical and cardiology training in the Bronx at Montefiore Medical Center, I joined The Heart Physicians in Stamford. My father-in-law, Dr. Richard Landesman, founded The Heart Physicians and provided comprehensive cardiology care in Stamford for almost 40 years. I am privileged to have learned the work ethic, compassion, and humility that are so important to developing and maintaining strong physician-patient relationships firsthand from not only my father-in-law but also my brother-in-law, Dr. Keith Landesman. I carry the lessons they shared with me to this day, and they continue to shape and guide my practice.
I decided to become a physician when I was still in college. I enjoy being able to build relationships with my patients, the challenges of making diagnoses, and complexity of creating treatment plans. I also appreciate that medicine is ever changing, as our knowledge and tools continue to evolve. I chose to become a cardiologist because the practice of cardiology is unique. It allows us to develop longitudinal relationships with our patients and their families, as well as the capacity to gain knowledge and expertise in cardiac procedures and non-invasive imaging techniques that assist us in both preventing and treating heart disease.
Since my early days in medicine, I have witnessed significant changes in the delivery of patient care. What has not changed and what I am unwilling to compromise, though, is my top priority: My patients. Patients are why I founded The Heart Center. I wanted to return to my medical practice roots by creating a close-knit center in which our team and I can provide our patients with the highest quality personalized, unhurried, and comprehensive cardiovascular care.
At The Heart Center, we take great pride in having the time and resources to critically evaluate and listen to each and every one of our patients. Knowing and understanding our patients enables us to apply the latest evidenced-based treatments and cutting-edge research to benefit our patients and make lasting differences in their lives.